THURSDAY JUNE 11th
Catch A Healthy Habit Cafe presents
DAVID WOLFE
AT: NORWALK CONCERT HALL 125 East Ave. Norwalk Ct.--7pm
GET YOUR TICKETS NOW!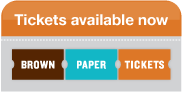 $35 from 4/9-5/11
$45 from 5/12-6/10
$50 Day of the event tickets will be sold at the door

Catch A Healthy Habit Cafe brings you health, eco, nutrition, and natural beauty expert DAVID WOLFE.
Topic: Conquer candida, lower inflammation, healing technology!
David "Avocado" Wolfe is the rock star and Indiana Jones of the superfoods
and longevity universe. The world's top CEOs, ambassadors, celebrities, athletes,
artists, and the real superheroes of this planetMomsall look to David for expert
advice in health, beauty, herbalism, nutrition, and chocolate!
David is the celebrity spokesperson for America's
#1 selling kitchen appliance: the NUTRiBULLET and for www.LongevityWarehouse.com.
David is back after not stopping in Connecticut for the 1st time since 2008.
David's talks are riveting. In the past they have gone on an on an on and still you don't want him to stop! Schedule the babysitter to stay late!
Typically the from 7:00-8:45/9pm David will talk and entertain
from 8:45-9:30ish there will be a short break and David will return to stage
to finishing houghts and the best Question an Answer EVER!!!
Past talks have ended around 11pm
After party pending!!!!!!!!!
*The end of May we will send an invitation to order delicious food/drink/dessert
from Catch A Healthy Habit Cafe that will be delivered to the Theatre
***The door will have a list of all registered, no need to print ticket,
just have it on phone if asked to show.
$35 from April 9th-May 11th
$45 from May 12th-June 10th
day of tickets can only be purchased at the door $50 cash/check only
DOORS OPEN -- tab